18 Jan
Hey everyone,
I hope you're all having a fabulous day today! I thought it would be fun to stop in and do a little post about some things I've been loving lately! It's a nice change from all the pasta and sandwiches I've been posting lately.
This post is 100% calorie free!
Today we have some beauty products, clothing, and food! I know, I just can't not talk about food.
Trust me, I've tried.
Ready, let's go!
(you can click on the images to go to the website for the product)
First Up, Beauty products:
Eos Lip Balm in Summer Fruit
I have been loving this balm for a while now, I have one in my purse at all times! It's a great daily lip balm, doesn't feel too oily or sticky, just smooth and moisturizing. I have tried all the different scents I can find and I have to say the Summer Fruit is still my favorite. The smell totally reminds me of something but I can't put my finger on it!
Now as much as I love this lip balm for every day, I made a new discovery of an awesome super moisturizing lip balm that is perfect for winter…
Nivea Soothing Care Stick
This one is awesome if you have really chapped lips, especially at this time of year, this is needed! It doesn't have a strong smell, and it goes on really nicely. This has been my go to balm for the past few weeks!
Pureology Shampoo & Conditioner in Hydrate
Pureology has been my friend for years! Recently due to trying to save money, I cut it out of my budget (it is quite expensive) and I have regretted it ever since! The formula is sulfate free so it won't try and strip your hair. It's just 100% natural, no chemicals. You can tell it's good because you only need the teeniest amount. Your hair just feels amazing after using it for only a few days. Although it is pricier than most other shampoos on the market, it lasts for SO long (because you use so little), I think if you figured it out it would probably actually end up being less expensive in the long run.
I use the hydrate because my ends are quite dry but they have a whole bunch of different formulas depending on what your hair needs. You can take the quiz on their site if you want to find out which system is best for you.
Clarisonic Aria
Okay, so this is more of a want because I don't actually have this. I have heard so many good things about the Clarisonic and I have friends that have them and I have been told that it totally changes your skin! I would love this for deep cleaning! Maybe I will have to hit Mr. Delish up for this as a Valentines Day Gift
Clothing: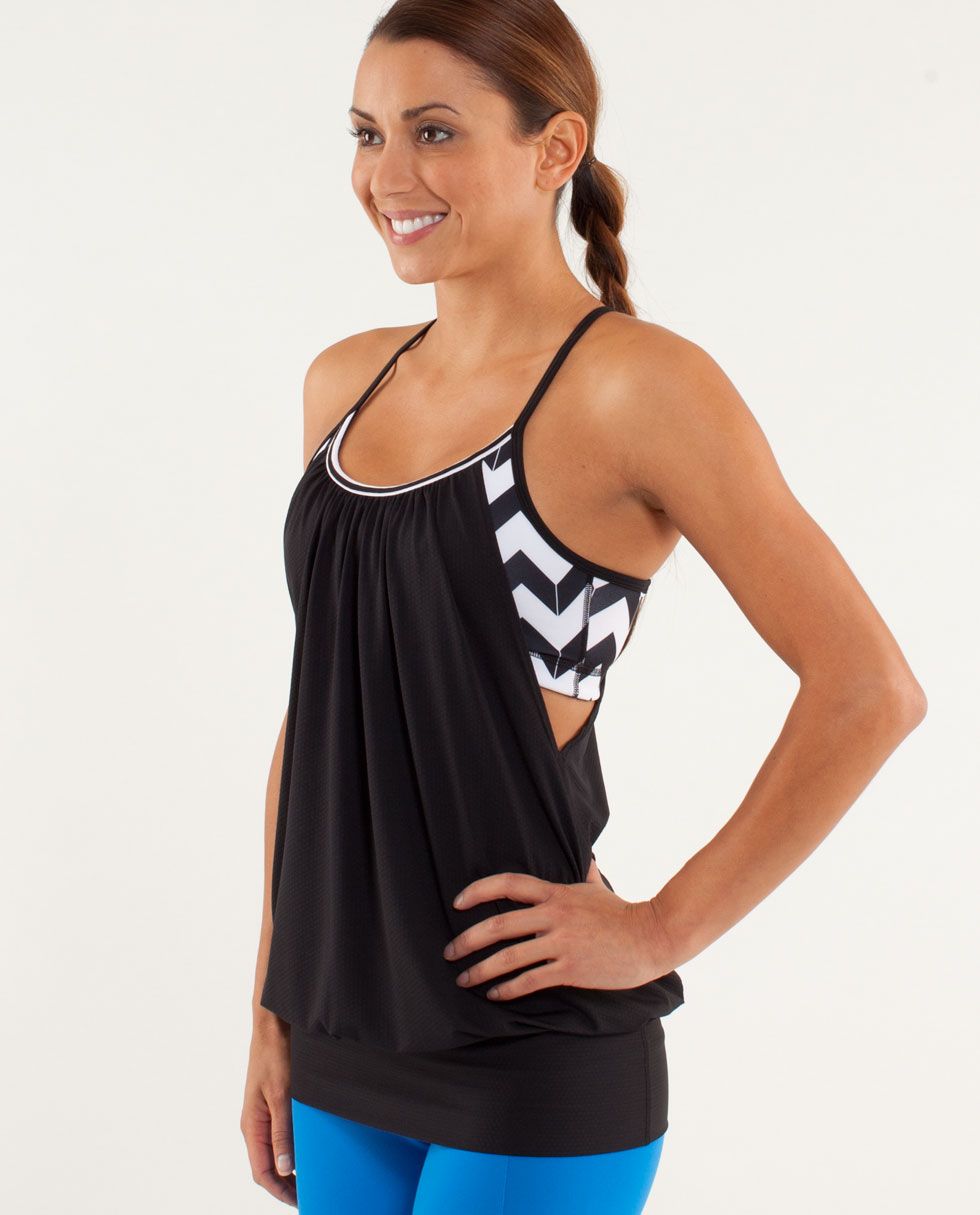 Lu Lu Lemon No Limits Tank
I got this little baby for Christmas and I love it! It's nice and long so it isn't riding up when I'm working out (which is my biggest pet peeve.) At the same time it is non-restricting and you stay cool. I also suggest it if you like wearing workout tanks but your stomach is your problem area, its nice and loose in that area.
Food
Bolthouse Farms Organic 100% Carrot Juice
I have been drinking a glass of this every morning. I started drinking it a few weeks back because my skin was acting crazy and I know that carrot juice is full of Vitamin A, which is great for your skin, and eyesight as my mom always says. Anyways I started drinking it for my skin but I have felt much more energetic since I started drinking this daily, so i think I will continue! You can buy this at most grocery stores, I get mine at Costco because they carry 3 packs of the big bottles for like $8!
Chobani 0%! ANY flavor.
I have loved this yogurt forever, it's just an awesome product and it is unlike anything else available. Unfortunately for us Canadians, it isn't available on the west coast at the time being. I know it is available in some stores in the Toronto area, so hopefully it will be here soon! My favorite flavors are Raspberry, Pomegranate, Strawberry and Peach. I am just waiting for the store I go to in Bellingham to carry the new Pear and Banana flavors! Non-fat, high in protein and delicious, how can you go wrong!
GT Synergy Kombucha in Cosmic Cranberry
I know I have talked about GT's Kombucha before, but this one is a new flavor I fell in love with! By far my new favorite, you have to try it! This is another product that I get in the US, but I have noticed some health stores here beginning to carry it here in Canada. Hopefully it will be available everywhere soon!
and last thing….
Yogi Green Tea Kombucha
This is one tasty tea! I usually buy the Yogi Pure Green tea, which I love. My mom recently noticed this one at the store and bought it for me and it's amazing! I finished off the whole box in about a week! It's awesome AND you can now buy this at Superstore! Win!
Anyways, I hope you all enjoyed this post and I would love to know….
What product or products are you loving lately?
Are you lovin' any of the same products as me?